The Hungry Caterpillar quilt is finished, labeled and gifted. A beautiful baby girl was born on March 4th. And she is now the proud, alright - maybe her parents are proud owners of a new quilt.
I couldn't be happier! I am so excited about how it came out.
And the beautiful girl herself!
And so now I am onto my next quilt...one for my son's teacher. I think I am going to let him even help with this one. Not sure how I am going to teach him to sew when I am learning myself, but he will be so proud to tell her that he helped. He already picked the fabric. This lovely little bunch...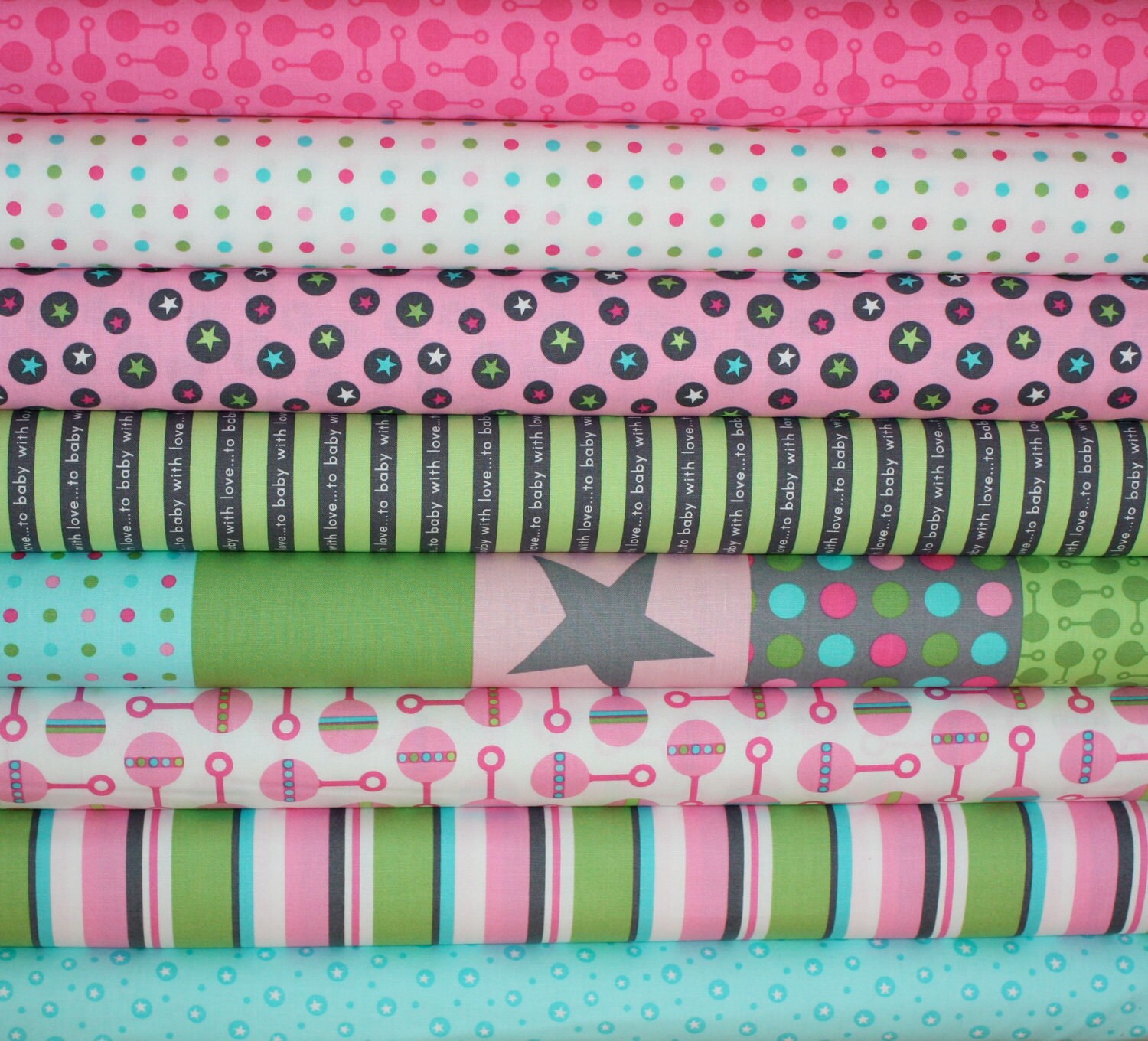 ORGANIC Little One fabric by Katie Hennagir for Robert Kaufman
Isn't it just amazing for a little girl's room that is decorated in pastel polka dots?!?
I think I am going to try and make
this.
Or something like it.